Lenzing Papier hat das Cradle to Cradle Certified ® Silver Level für die weißen Recyclingpapiere erhalten
How we develop and manufacture products today shapes the world we will inhabit tomorrow. With this in mind, we at Lenzing Papier are working towards a sustainable future. The Cradle to Cradle product standard enables us and our customers to assess the positive impact of our products on the environment.
Our commitment to a sustainable world and product manufacturing were awarded the 2022 Silver Level by the Cradle to Cradle Products Innovation Institute. We pride ourselves on achieving the highest product standards for products that fit into our circular economy.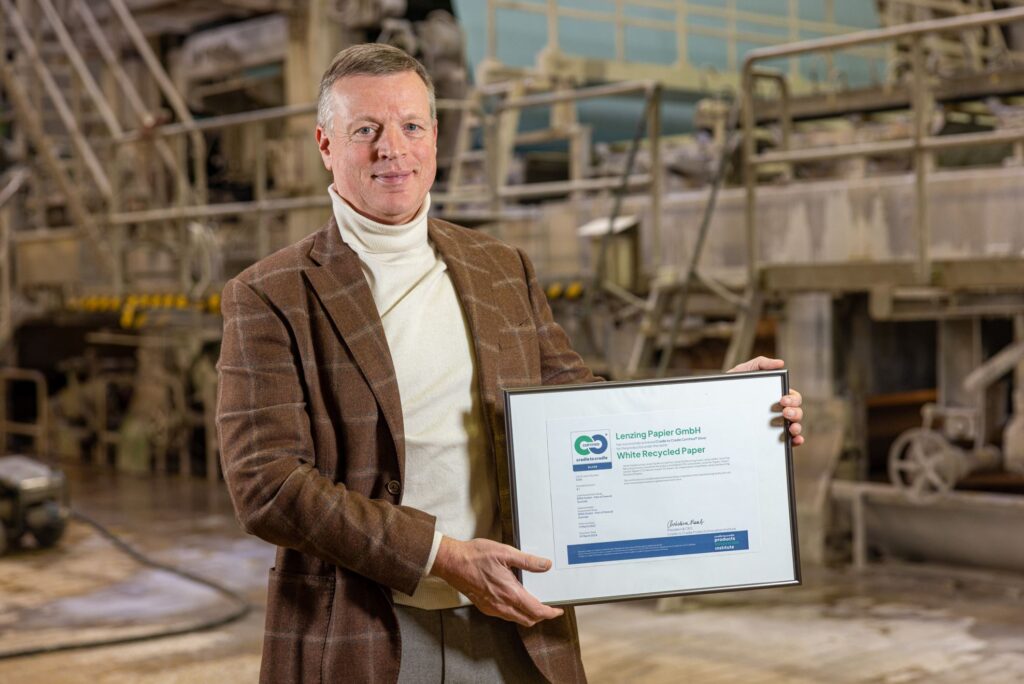 What is the Cradle-to-Cradle Certified Product Standard?
The Cradle to Cradle Certified Product Standard is the world's most ambitious standard for the development and manufacture of products that contribute to a healthy and sustainable future. Cradle to Cradle Certified evaluates all aspects of product development and manufacturing by assessing performance in five categories:
Material health
Climate protection and air quality
Social fairness
Circulation capability of the product
Resource accountability (water and soil)
What does the silver award mean?
The materials for our products are biodegradable.
Our products can be recycled and are reused.
The energy used for the manufacturing process of our products is produced sustainably.
The water used is purified using the latest technology in our plant, thereby ensuring efficient
We pay attention to the well-being of our employees and support their needs on an ongoing basis.
The Cradle to Cradle certification underlines that Lenzing Papier is on the right path to create its products in harmony with nature.