Sustainable paper production – Made in Austria
Lenzing Papier specializes in sustainable paper production. With tailor-made solutions, we find the right paper for your business needs.

Sustainable paper production – Made in Austria
Lenzing Papier specializes in sustainable paper production. With tailor-made solutions, we find the right paper for your business needs.

Protecting the environment is our focus. Our team is passionate about developing environmentally friendly products and processes. As experts in the production of premium recycled papers, we offer papers with excellent environmental credentials.

We have our own de-inking lines which efficiently convert waste paper into white clean pulp with low emissions. Due to directly pumping the pulp to the paper machine, we avoid transport and unnecessary drying. This contributes to a guarantee of supply concerning raw materials and a reduction in emissions compared to buying in deinked pulp.
Sustainability is more than just a buzzword for us. As an innovative company, we pay attention to the sustainable use of resources in the manufacture of our paper products.
Forestry and forest management have coined the term "sustainability" - the maximum of wood which can be felled is equal to the amount of wood which is planted again.
We also follow this principle to meet the needs of our customers as well as the environment and for future generations.
As a responsible company, we are actively committed to climate protection. We have designed our processes in such a way, that we achieved an almost CO2 neutral production, without generating landfill material.
Lenzing Papier uses recovered paper, for example used copying paper with a standard whiteness. We use this wastepaper to produce new paper that has the same whiteness and quality level of virgin fibre paper. This procedure prevents valuable raw materials from being turned into brown paper. Hence, no "downcycling" takes place.
We attach great importance to the conservation of resources and use water particularly sparingly. The excess water generated by the process is purified in our wastewater plant using the latest technology. Constant monitoring by our highly qualified staff and the use of advanced measuring systems guarantee efficient and environmentally friendly water treatment.
As a leading manufacturer of paper products, we focus on green and renewable energies. Our paper mill is directly connected to the CO2-neutral energy plants of the Lenzing pulp mill. The small amount of external electricity we need, comes from climate-neutral energy sources.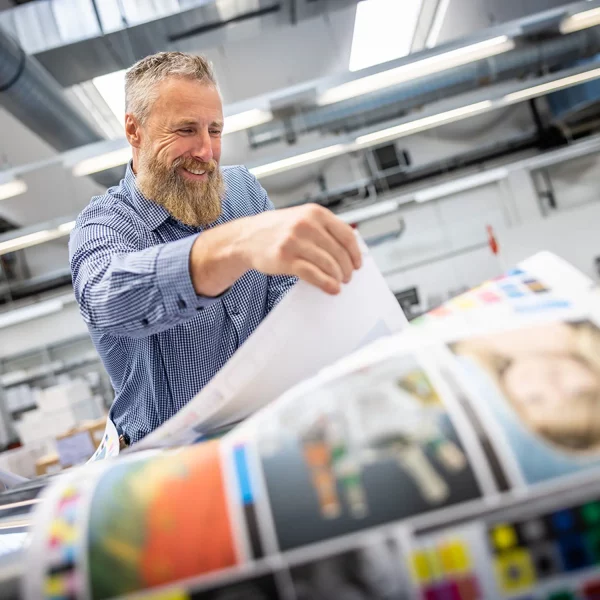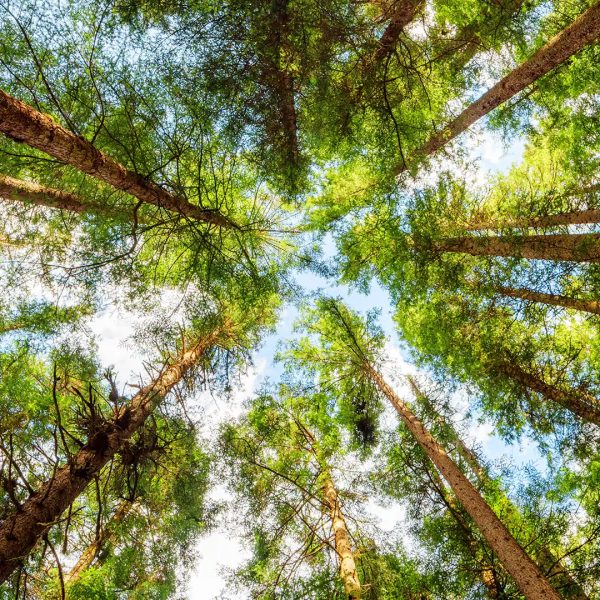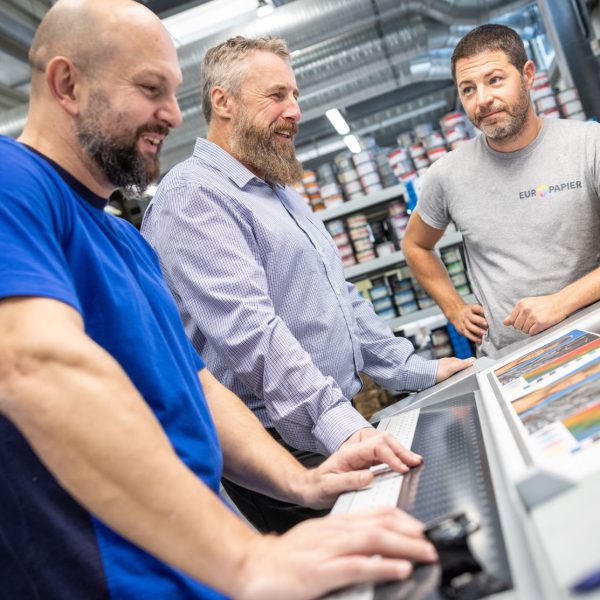 Here you can find our excellent quality products. You will find more information in the relevant categories.

Writing and printing papers
Our writing and printing papers are of high quality and durable. We use only sustainable and recyclable raw materials for our papers and produce them in compliance with the highest environmental standards. Our graphic papers comply with the FSC and PEFC standards. In addition, our papers are accredited with the "Blue Angel" and "Cradle to Cradle" certificates and are manufactured in a particularly environmentally and resource-friendly way.
Our writing and printing papers are perfect for applications such as commercial printing, digital printing, production of exercise books, catalogues, flyers as well as for lamination onto cardboard.
We offer a wide range of high quality papers for offset printing. Our papers are pure, white and have a natural, pleasant feel. They meet the requirements for grammage and whiteness for both, content and cover pages.
Our product range includes both reels as well as sheets and is optimized for the PSO (Process Standard for Offset Printing) requirements. Our experienced team is available to help you create specific printing profiles and ensure that the papers are perfectly matched to your requirements.
High Speed Inkjet Printing
Are you looking for a product for high-speed inkjet printing that combines both environmentally friendly properties as well as excellent printing characteristics? We offer you a high-performance range of papers in several shades of white suitable for all common widths.
Our papers are particularly good at saving ink and at the same time offer a wide color spectrum with a high color gamut and good color brilliance. You will greatly appreciate the low ink consumption that our papers make possible.
Our graphical paper range offers you a variety of options for creating both your envelopes and their contents – in other words, letters – in perfect color harmony for your corporate communication. These papers distinguish themselves by their sustainable and compelling performance.
Lenzing's packaging papers offer you the choice between natural brown and clean white paper. These papers are versatile and are suitable for applications such as carrier bags, special corrugated boxes or lamination. Our papers are designed for high-quality packaging solutions and are renowned for their durability and quality.
"Sustainable paper production with the highest environmental and quality standards is what defines us."
"Sustainable paper production with the highest environmental and quality standards is what defines us."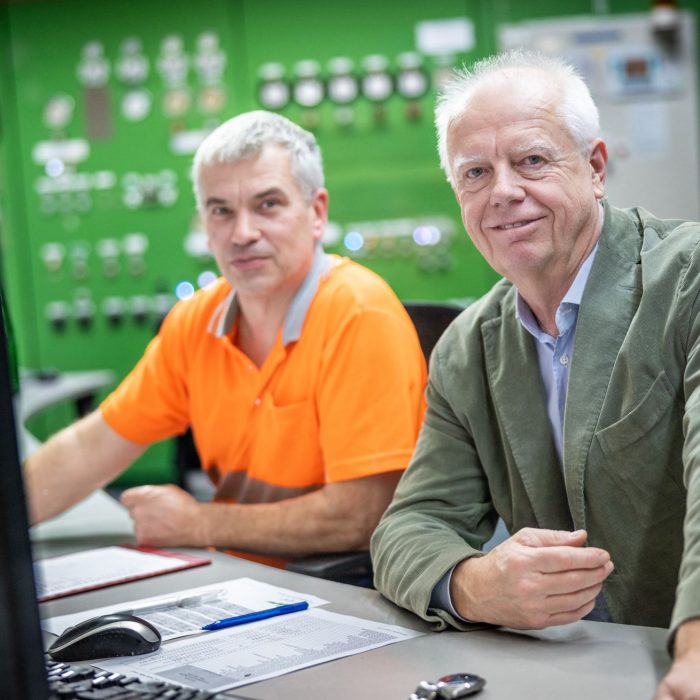 As pioneers in the paper industry, we entered the market as early as 2008 with our CO₂-neutral recycled paper and have shown that sustainability and quality can go hand in hand. Since 2008, we have believed in a future for environmentally friendly paper production and are still committed to it to this day.
The special set-up at our mill in Lenzing makes us unique and enables us to produce some of the highest quality and most sustainable papers available on the market.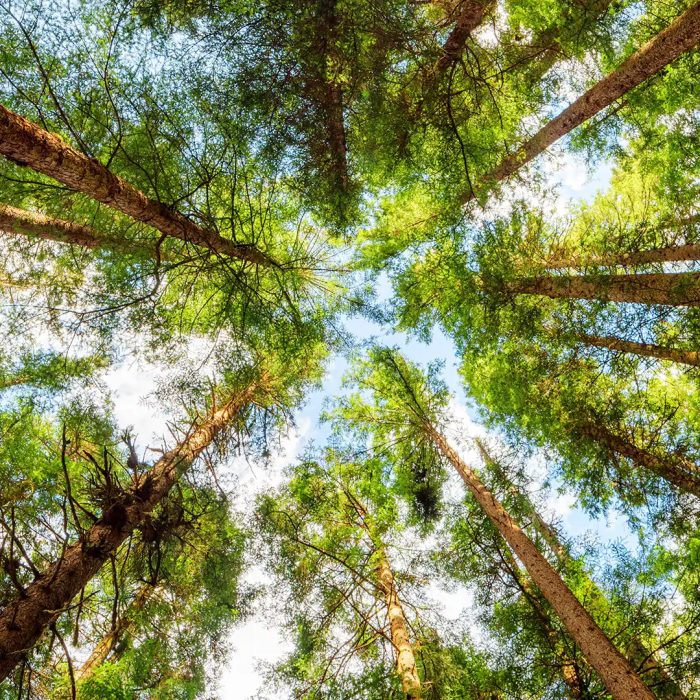 Sustainability is in your DNA. Together, we can change the way we produce paper. Sustainable, regional and with passion, that's how we produce a variety of paper for the whole world. We look forward to your application.